Videos and Livestream
https://www.youtube.com/channel/UCnoAEc4-vVdfHiyJQYpW1jwMeeting and other events that are available on video are listed below.

To watch live or to access past meetings on demand go to Livestream at www.livestream.com/belmontnh. Meetings are also shown on Lakes Region Public Access Channel 25.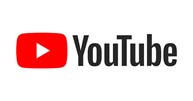 Click the YouTube icon above to go to the Town of Belmont Recorded Meetings Account to view recorded meetings.

Belmont Selectmen's meetings now stream live online Daily Sun 6/8/16
Belmont Selectmen meetings soon to be live streamed on Public Access TV Citizen 5/17/16
---